A CREATIVE RETREAT FOR MAMAS
Byron Bay, 6th-8th March 2020
Hosted by Kaitlin Tait & Bridget Wood
A three day retreat for mums held in the beautiful Byron Bay hinterland and designed to support you through the transformational 'matrescence' period, reconnect to your essence, and explore new creative pursuits.
Three rare days where we come together to reflect on who we were before our little ones arrived, bravely explore who we are becoming now, and nourish our souls, bodies and minds.
ARE YOU:
Wondering how to balance motherhood with the rest of your life desires?

Not wanting to return to your former job or lifestyle, but feeling blocked?

Wondering how mothers actually create successful businesses with a family?

Seeking meaningful, in-person connection?

Ready to take action?
DO YOU WANT:
A chance to pause and reflect on what you want from life and the mother you want to be?

Three luxurious days in the Byron Bay hinterland with your own private forest, yoga dome, swimming pool and king ensuite private room?

Delicious and nutritious food and wine?

Intimate workshops with experts dedicated to unlocking your creativity and potential?

Meaningful connections with like-minded mamas?
YOU ARE IN THE RIGHT PLACE
WHAT IS MATRESCENCE?
Adolescence, that confusing time of love, heartache and growth, is one of life's great periods of transformation. For women, 'matrescence' - the transition into motherhood - is equally as transformative, perhaps even more so. We courageously take on new roles, new responsibilities, new identities. We quietly come to terms with letting go of some of our former selves, and work to discover the new essence of our being. We are pulled between an intense love for the children we are nurturing, and a resilient desire to live out our own personal purpose and passions. It's a time where not only do we give birth to new life but also often to new ideas, new businesses, and new contributions to the world.
Too often we do much of this alone, without the time or relationships to explore these emotions and ideas with other women, not just in the time immediately after childbirth, but throughout our lives as mothers.
This is why Matressence was born.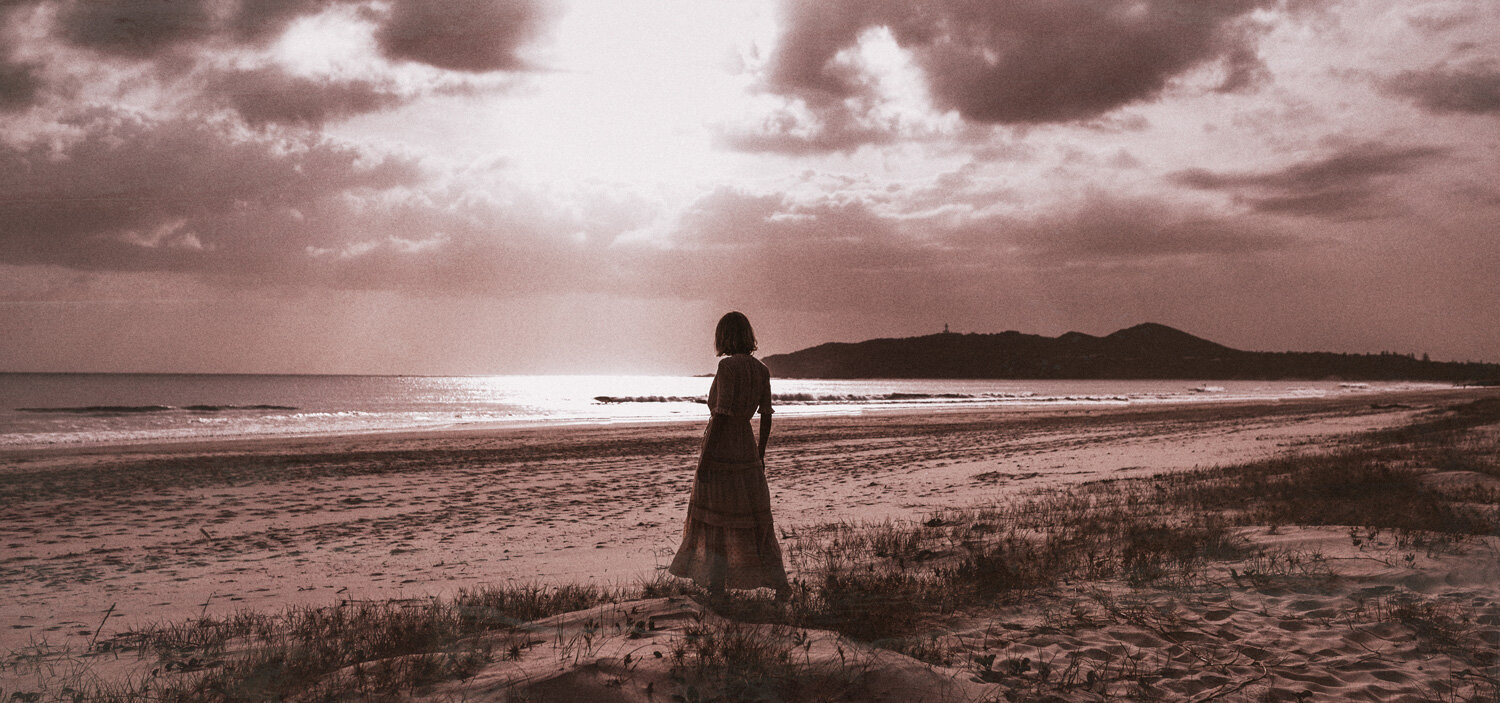 THE EXPERIENCE
The retreat begins at 11am on Friday, March 6 and will finish up by 3pm on Sunday, March 8.
Each Retreat Purchase includes:
A two night, three day all inclusive stay in a private 22 acre venue in the hills of Byron Bay

Delicious and nutritious meals (2 breakfasts, 3 lunches, 2 dinners, and drinks included)

Daily guided meditations and yoga

Evening drinks around the bonfire

Silent breakfasts for journaling and reflection

Manifestation workshop with Jordanna Levin (author of Make it Happen)

The art of slow business with strategy expert Katie Graham

Opt-in business ideation and coaching workshops with Kaitlin

Panel of guest speakers and mothers like Julia Ashwood (The Vista) and Nadine Richardson (She Births) on how they balance motherhood and business, work or creative pursuits

Live music

Scheduled free time and space to consciously reconnect to who you are and your visions, hopes and desires for your life

Post-retreat support and private Facebook group
Not Included:
Travel costs to and from the venue in Byron Bay

Optional massage, kinesiology, and facial treatments

Additional snacks or alcohol
**NOTE: Pay upfront in full and also receive a complimentary mini personal photography branding session with Bridget valued at $1500 ex gst. and a private business coaching session with Kaitlin valued at $250
An exclusive, super-luxe sanctuary on 22 acres in the Byron Bay Hinterland includes:
Large, luxurious 2 story space

King ensuite room

Huge geodesic yoga dome + massage and treatment rooms

Freshwater infinity lap pool, fire pit, organic syntropic garden, bamboo rainforest, spring fed dam, zen garden

Eco friendly and sustainable, with solar panels and fresh water tanks

Byron Bay Hinterland location, just 15 minutes from town and beaches

25 minutes drive from Ballina Airport and 45 minutes drive from Gold Coast Airport

Onsite parking
YOUR HOSTS & GUEST SPEAKERS
Bridget is passionate about getting mothers to exist in photos for their children, and, for people to be intentional with their life. So much of the motherhood journey is invisible and often lonely work, which is why she wants every mother to have a portrait of themselves where they feel beautiful in this role and seen. Her own transition into motherhood was a rocky one. It didn't take long for the wheels to fall off after that first year. She was trying so hard to be a great mum, business owner, wife, friend and all of a sudden the 'motherhood juggle' became a real life struggle. She had lost a sense of who she was, and why she was here. It was clear changes had to be made. Now she has 2 children, a lifestyle she loves and a business which sees her travelling around the world with her family. She wanted to help create an experience which would connect and empower other mothers to take action for the life they truly desire.
Kaitlin is a Californian who now calls Byron Bay home. After two years volunteering and teaching in East Africa, she co-founded Melbourne based charity ygap. For the last 10 years she has designed and run entrepreneurship training programs that have supported over 500 social entrepreneurs across Africa, Asia and the Pacific with a specific focus on helping female founders navigate the unique challenges that come with running a business as a woman. She is an incredibly grateful mama to one cheeky and energetic 2 year old and has channeled her creative energy during her own 'matrescence' into designing the kind of experience she needed in those first few years. She is a trained yoga instructor, Vedic meditator, and is incredibly passionate about helping mamas through this important period of transformation.
Jordanna Levin is a trained journalist, author, event facilitator, podcast host, yoga teacher and editor. She has a knack for taking mind-exploding spiritual concepts and making them digestible, relatable and applicable to everyone. Jordanna is the author of bestselling manifestation book Make It Happen and the creator of the popular Lunar Lover Podcast. She will help us set powerful intentions for the future and discover how we can manifest the life of our dreams.
Katie Graham is an experienced brand growth consultant working to take small business owners and brands with integrity from confusion to clarity and drive sustainable growth. With 15 years of big brand experience under her belt, Katie draws on a deep understanding of the wider market, cultural trends and creative strategy to help founders extract their own authentic story and point of difference. She advocates for a movement towards 'slow business' and reminds us that by slowing down we can actually uncover greater productivity and success.
Fiona, a mother of two boys, has a passion for celebrating the joy and depth of pregnancy and motherhood with other women. As an art therapist she loves supporting people to discover more about their internal world through creative expression. She is the founder of Growth Media & Workshops and Nest which offers emotional and spiritual support for pregnancy. Fiona runs positive wellbeing workshops for youth services, schools, women's centres and hospitals and will guide us as we reconnect to our values and desires, and integrate our new identity.
Nadine Richardson is a mother, yoga teacher, doula, speaker, creator and founder of the world's only scientifically verified childbirth education program, She Births® and host of The She Births® Show. Over the last 20 years Nadine has become an expert in childbirth, pregnancy and prenatal yoga. Her mission is to take the fear out of childbirth and shift the cultural meme of birth from a medicalised traumatic event to something so much better. Nadine will share with us how she has balanced the conflicting demands of raising her now teenage son alongside building a global movement towards better births.
Julia Ashwood is the founder and creative director of travel and lifestyle website The Vista. She believes that travelling doesn't have to stop when your family starts. The Vista showcases a careful curation of places, people, travel, style and beauty, providing an alternative to the stock standard approach to adventuring with kids. Julia will join us to share both the highs and lows of how she has managed to run a growing business and travel the world, all with two little ones in tow.
DAY ONE
11am - Welcome & Morning tea
11:30am - Morning session
1pm - Lunch
2pm - Free time
5pm - Yoga practice
7pm - Dinner
8:30 pm - Evening session
DAY TWO
7:30am - Yoga & Meditation
8:30am - Silent breakfast
10am - Morning session
1pm - Lunch
2pm - Free time
5pm - Evening session
7pm - Dinner
DAY THREE
7:30am - Yoga & Meditation
8:30am - Silent breakfast
10am - Morning session
1pm - Lunch
2pm - Close
3pm - Departures
FREQUENTLY ASKED QUESTIONS
What can I expect from this retreat?
You can expect to walk into a deeply nourishing, soul filled and expansive experience. We have carefully curated an all inclusive experience, surrounded by nature, amongst 10 other like minded mothers who want to live with creativity and intention. Expect to forge deep friendships, learn what might be holding you back from living in your truth, experience a-ha moments, and rejuvenate your energy through amazing food, relaxation and laughter. More than that, we want you to set a clear vision for the future and begin to make changes that will go well beyond these 3 days.
Is my airfare or transfer included?
The short answer is no. All attendees are expected to arrange their own airfare and travel. Please note that all accommodation, food and retreat activities are included (with the exception of meals purchased outside of what is provided, add-on sessions or extra activities you may choose to participate in during free-time).
What is the sleeping arrangement at the retreat? Will I have to share a room?
The accommodation has 10 private king ensuite bedrooms. You can purchase a single, private room or there is the option of sharing a King bed if you come with a friend.
What is the cancellation/refund policy?
Due to the planning and logistics of planning for a retreat, all sales are final. If you can no longer attend, we do allow bookings to be swapped if you find someone to take your space. Please kindly double (triple) check that you are able to attend the retreat before purchasing your spot in the retreat to avoid any issues.
Do you offer payment plans?
We require at least an initial payment of 50% upfront with the final payment to be paid prior to March 1st 2020. Note: To qualify for the payment plan, first payment must be received before December 1, 2019.
Is there a benefit to paying in full?
Yes! Everyone who pays in full up front will receive a personal branding photo shoot with Bridget valued at $1500 ex gst. and a private business coaching session with Kaitlin valued at $250.
How many spots are there for the retreat?
10 - 14 spots depending on whether there is interest in sharing a King ensuite. Once the 14 are filled, no more spots will be sold.
Will we have free time during the retreat?
While we are eager to offer lots of opportunity for self work and connection, there is also dedicated free time for relaxation, rest, or visiting Byron Bay.
What if I have additional questions or need help in planning the trip?
We would love to answer those for you! Just send us an email at bridget@matressence.com or kaitlin@matressence.com
We know how hard it can be to carve out and prioritise this time for yourself.
We also know that it is crucial in allowing you to bring your best self to your family.
Go on, invest in yourself Mama!